About Us
James Savage, is the new owner of Tristate Auction and works the ground on auction day.
Along with his crew, James prepares the auction site
for sale day, cleaning and organizing the equipment.
James also handles our brokered used equipment.
James has over 25 years experience in the auction business.
James auction experience includes but is not limited to,
working as clerk, cashier, auction setup, bid assistant and auctioneer.
 James is also our sales agent and contact person if you are interested in having an auction.
Call James at 865.617.9122 Email James at auctions@tristate-auction.com
---
Kristie Scarbrough is office support and works as the clerk at auctions. She is also handling our ad setup.
Michele West is technical & office support in the office as well as on auction sites
and is our web site manager.
Mike Hixson, licensed Auctioneer & Real Estate Broker, is a guest auctioneer that has worked with
Tri-State Auction for more than 15 years.
We also have additional full time support staff who work the auctions
and a large network of contract personnel.
Our greatest qualification is that we know and have worked with machinery
in the forest products industry for the past 50 years.
We strive to stay abreast of the ever-changing products and technical advancements
within the industry so that we can competently evaluate your machinery based on the facts.
---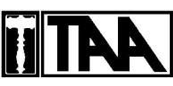 John C. Kimbel, founder of Tri-State Auction & Realty, LLC, operated a  sawmill lumber
business for over 25 years.
After a successful career in the lumber industry, he made the decision to sell his business
and concluded that the auction method was the best way to achieve his goal.
John was in charge of the set up and preparation of his auction.
After the auction was completed, he was asked to take the job of onsite
coordinator for the auction company.
After two years of working for this auction company, he decided to start his own auction company
and to specialize in the sale of equipment he was familiar with,
which was equipment relative to the forest industry.
After many years in the lumber and auction business, John Sr.  retired.
Tri-State Auction is a family owned and operated business which strives for excellence in service.
We are licensed and bonded in 17 states: TN FIRM LIC #1129/JAMES SAVAGE TN LIC# 5120
Alabama, Arkansas, Florida, Georgia, Kentucky, Indiana,
Louisiana, Mississippi, Missouri, North Carolina, Ohio, Pennsylvania,
South Carolina, Tennessee, Texas, Virginia and West Virginia.
We have also conducted auctions in Illinois, Iowa, Maryland, Maine, Michigan, Nebraska,
New Hampshire, New York, Oklahoma & Wisconsin
---